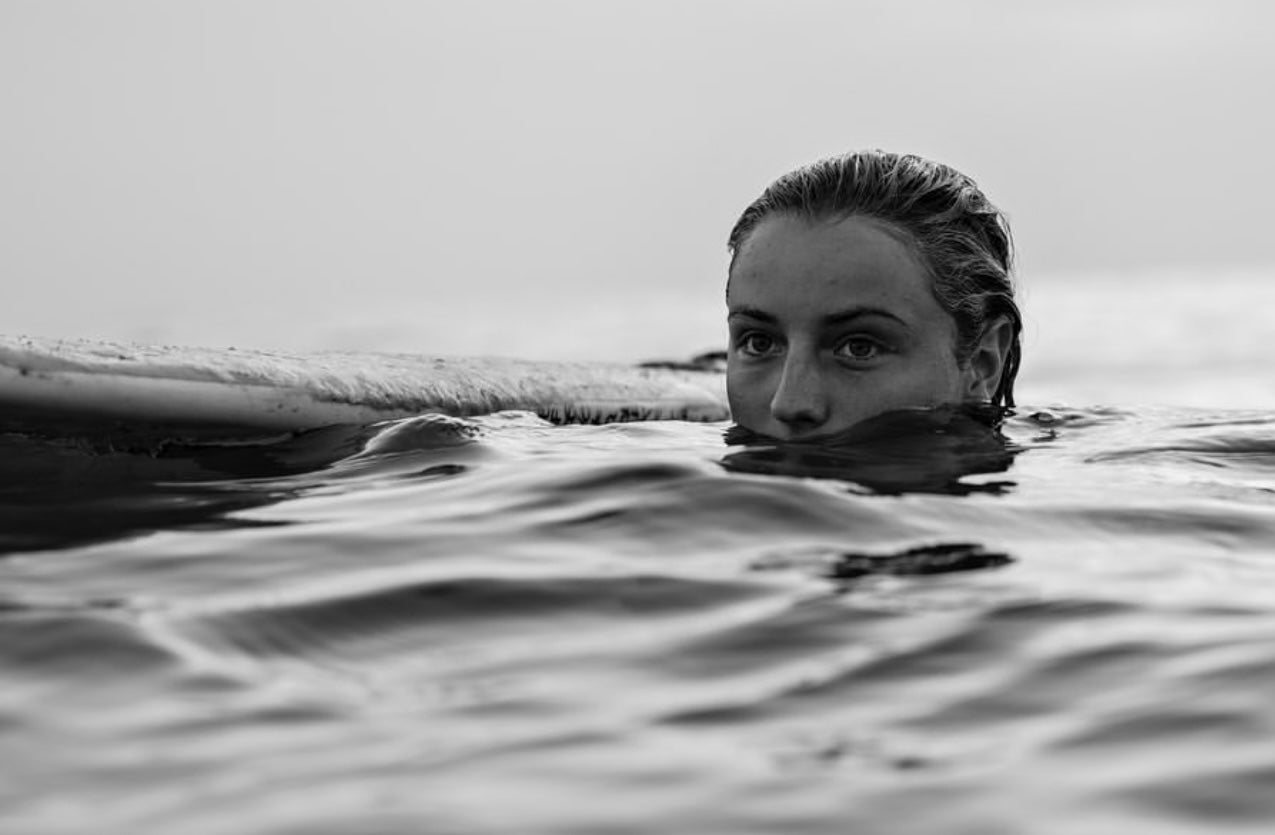 The first thing you understand when you get to know Ludo is her connection with nature, her beautiful soul full of dreams.
HI LUDO, HOW ARE YOU AND WHERE ARE YOU RIGHT NOW?
 Ciao Never Found! I'm good thank you and very excited to do be here. Right now I'm back to Florence, Italy, my hometown.
AMAZING CITY! HOW DID YOU GET INTO SURFING?
Well as for a "city kid", the ocean/the sea hasn't been my daily life, the beach and those warm swims were only part of summer time, but even so, I always had a big passion and love for being in the water.
One random summer, at 14 years old, while I was watching some of those few guys surfing (by the way, you might have been one of the few out there that day too), I wanted to try it so badly and asked my dad how I could have done it. He booked me a '40 minutes class and yeah, that was all it took me to be hooked by this amazing sport forever
YOU HAVE BEEN TRAVELING IN THE PAST FEW YEARS, HOW WAS AUSTRALIA?
WE ARE CURIOUS ABOUT THE SECRET SPOTS… ANY?
Yeah after have finished school, I lived for three years on the east coast of Australia, where I had the best time: did lots of cool experiences and surfed every day, all day (almost).
Secret spots uhm.. that land is all a "spot" that's for sure and the best part is if there is a spot a little too crowded, you can always drive a little further up or down the coast to find yourself an almost private bank, at times you might truly not even see a soul for the whole time you're there. You're only surrounded by nature, you just need to drive.
HOW DID YOU FIND AUSTRALIAN CULTURE? 
That's funny because was only my second day there but I already got to know the "essence" of their lifestyle: an Aussie Uber driver wanted to teach me his mantra (like everyone's there) with the right Aussie accent, which was "take it easy mate, reeeelax". So, I guess I can "define" their culture very chill out and "present in the moment", which I'm a big fan of
OTHERS PLACES YOU HAVE BEEN TRAVELING TO?
Once you start travelling, stay still is quite impossible.
After being back from Australia I had the amazing occasion to go and visit some of my friends in Panama, Central America, and surfing with them on the Pacific Ocean's side.
I've been to Sri Lanka, my first ever surf trip (at 18 years old) and just only recently I've been to Portugal and tried to surf there.
My bucket list is full of "surf destinations" that I hope I'll be able to go to with the next few years! 
YOUR PASSION BESIDE SURF?
Everything that includes self expression is my soft spot. Drawing is at the top of the list, being able to capture a little detail of normal/daily life and put into paper as I see it, gives me joy and happiness.
Same thing goes with being active, I'm always looking for something new to learn and improve with
FUTURE PROJECTS?
Good question, let's say "home" for now, need to spend bit of time with my family and focusing on my studies but this doesn't mean I couldn't leave for a next adventure tomorrow. Keeping my horizon wide open !!!
IT'S A VERY GOOD POINT OF VIEW, WELL THANKS FOR SPENDING SOME TIME WITH US AND I'M SURE WE WILL SEE YOU ON LINE UP